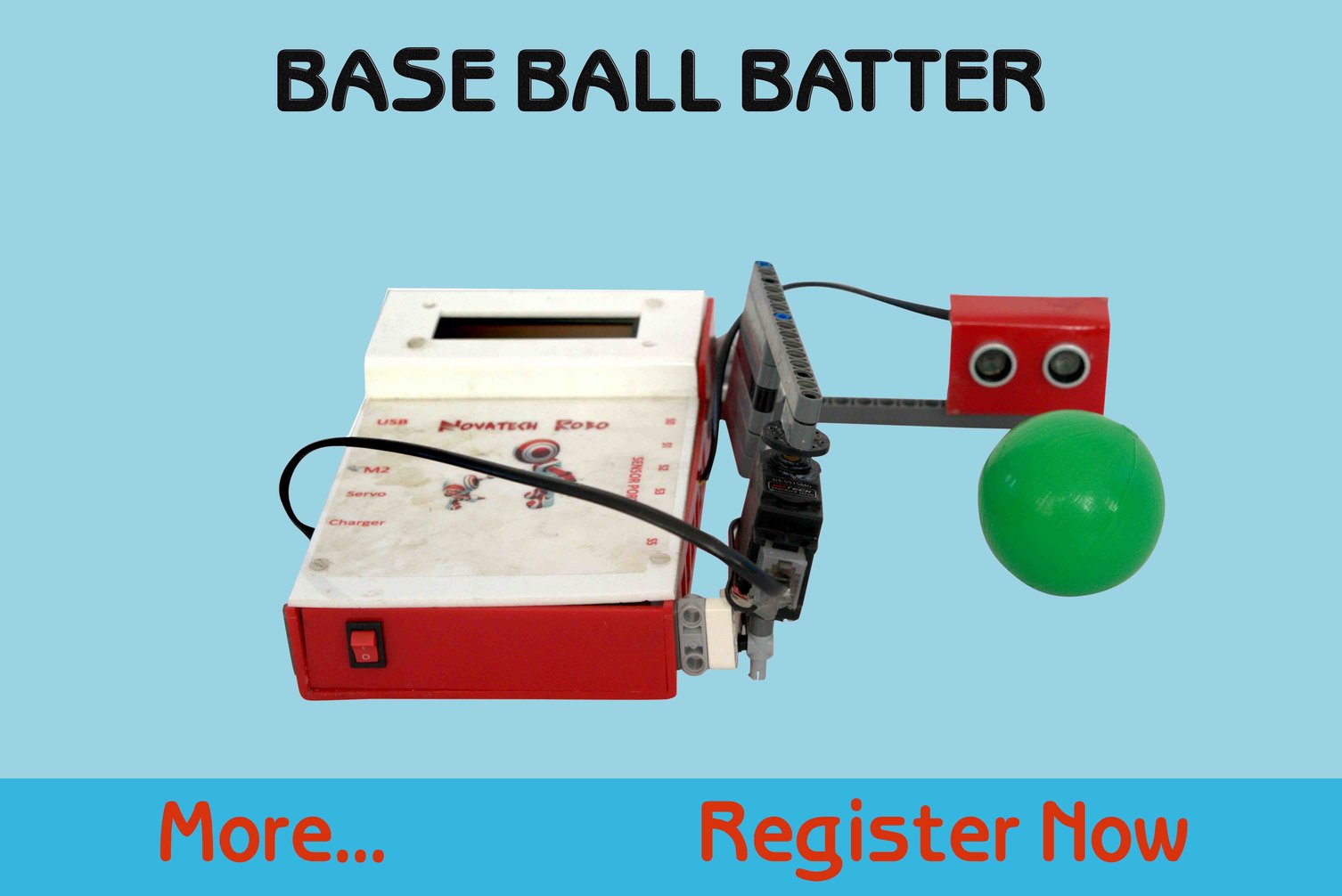 Price: Rs 200/- per hour
Certficate: -----------
------------------------
-------------
This robot consists of Ultrasonic sensor according to program when the ball passes in front of the robot at a particular given range the ultrasonic sensor detects the ball then swings its bat to whack the ball at the right time.
REAL TIME APPLICATIONS:
In baseball, batting is the act of facing the opposing pitcher and trying to produce offense for one's team. A batter or hitter is a person whose turn it is to face the pitcher. The three main goals of batters are to become a base runner, drive runners home, or advance runners along the bases for others to drive home, but the techniques and strategies they use to do so vary. Hitting uses a motion that is virtually unique to baseball, one that is rarely used in other sports. Hitting is unique because unlike most sports movements in the vertical plane of movement hitting involves rotating in the horizontal plane.
WORKING PROCEDURE:
Build the model base ball batter using building instructions.
Click on the NOVASOFT icon then NOVASOFT programming window will open.
Design the program for base ball batter as instructed below.
Switch on the NOVABOT.
Connect the USB cable from system to the NOVABOT and upload the program.
Watch the model how it works.
LEARNING CONCEPTS:
Working of ultrasonic sensor
Force
Speed
Angle
Time
Distance
Momentum