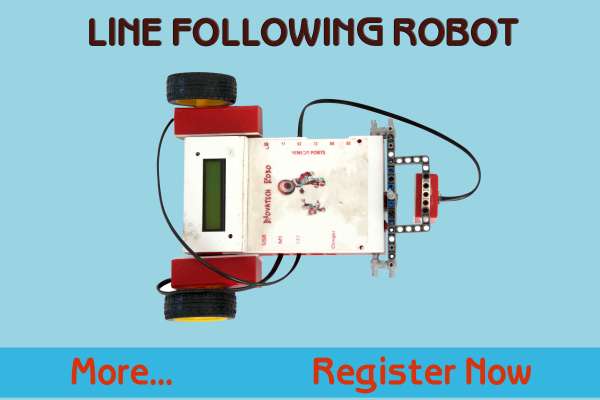 Price: Rs 200/- per hour
Certficate: -----------
LINE FOLLOWER is a machine that can follow a path. The path can be visible like a black line on white surface (or vice versa) or it can be invisible like a magnetic field.
REAL TIME APPLICATIONS:
In baseball, batting is the act of facing the opposing pitcher and trying to produce offense for one's team. A batter or hitter is a person whose turn it is to face the pitcher. The three main goals of batters are to become a base runner, drive runners home, or advance runners along the bases for others to drive home, but the techniques and strategies they use to do so vary. Hitting uses a motion that is virtually unique to baseball, one that is rarely used in other sports. Hitting is unique because unlike most sports movements in the vertical plane of movement hitting involves rotating in the horizontal plane.
WORKING PROCEDURE:
Build a LINE FOLLOWER model.
Switch ON the Novabot Brick and upload the program.
If it is not working properly calibrate the sensors.
Watch the model following the line.
LEARNING CONCEPTS:
Novabot Brick
DC Motor
Light Sensor